Spanish Mackerel fishing in Hilton Head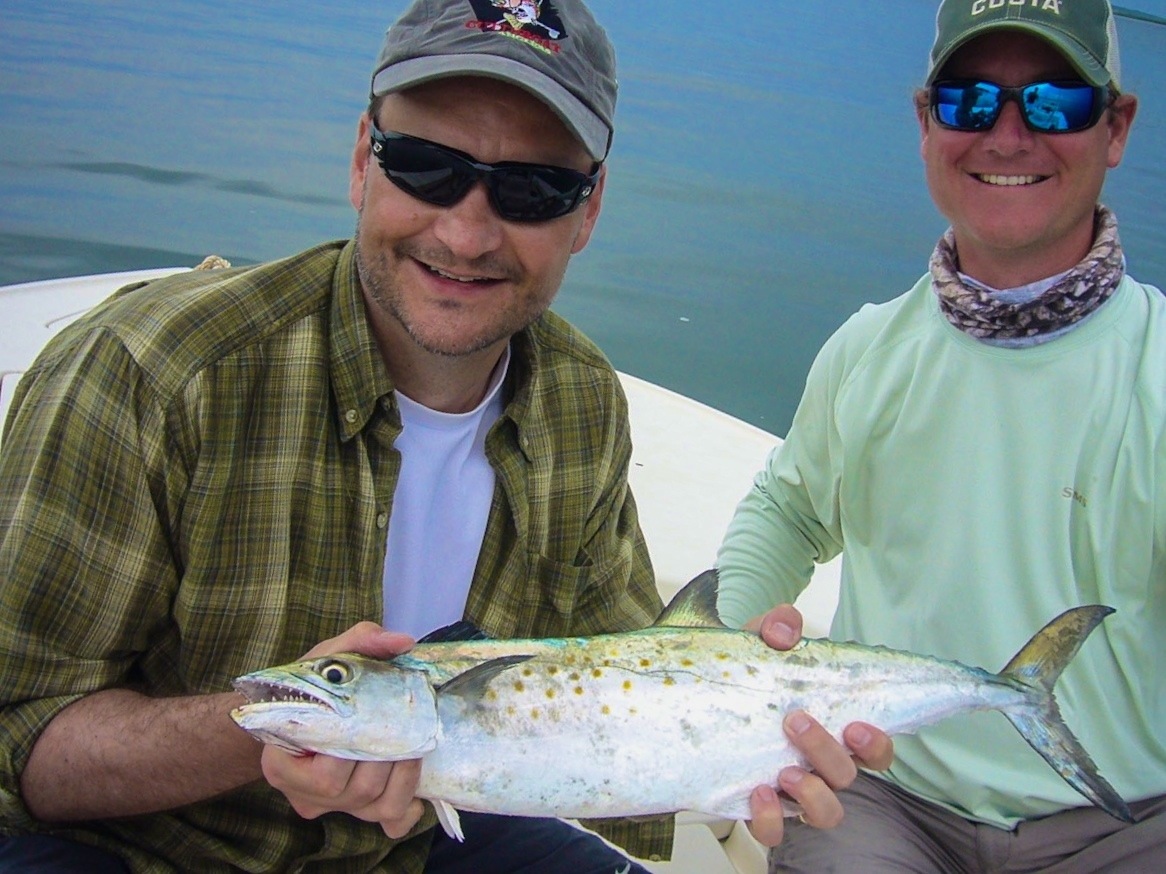 I typically begin seeing schools of Spanish Mackerel inshore in Hilton Head starting in mid-April. Here's one from May of last year that was caught within sight of the Hilton Head bridge! Spanish Mackerel can be found in Hilton Head's bordering waterways of Calibogue Sound and Port Royal Sound. I even encounter them on inshore fishing charters in larger tidal creeks like Skull Creek where we found this particular one.
Spanish Mackerel respond enthusiastically to flashy spoons and jigs, and will also slash at live and cut bait. Spanish are a schooling fish, and you can entice the school to stay nearby keeping them entertained with a good stream of chum. A chum bag of cut bait leaves a nice scent trail, but you'll really have their attention by throwing chunks of Pogies or glass minnows.
If you're at anchor, keeping the school of Spanish Mackerel close with chum is your best option. But one of my favorite events is a run-and-gun method. This usually happens when we are cruising and luck into an actively feeding school. When a school of Spanish is hard at work feeding, they'll display their trademark acrobatic arcing leaps. It's a graceful diving arc, re-entering the water headfirst without much of a splash. Zero in on the school and pull up nearby, casting spoons at or beyond the action. The school will move with the current and the bait, sometimes very quickly. As the school moves, you move.
As warmer waters start to flow inshore around Hilton Head Island, I'm excited for the arrival of our Spring visitors… Spanish Mackerel, Sharks, and of course the world famous Cobia.
Thanks to the Connolly's for the picture!