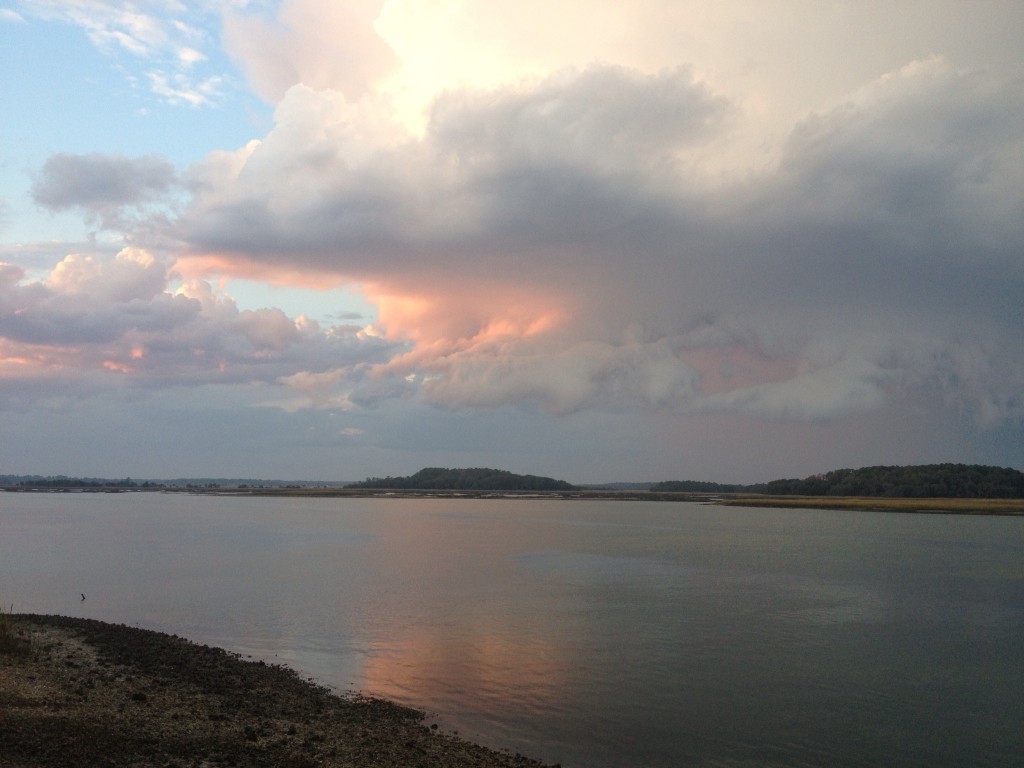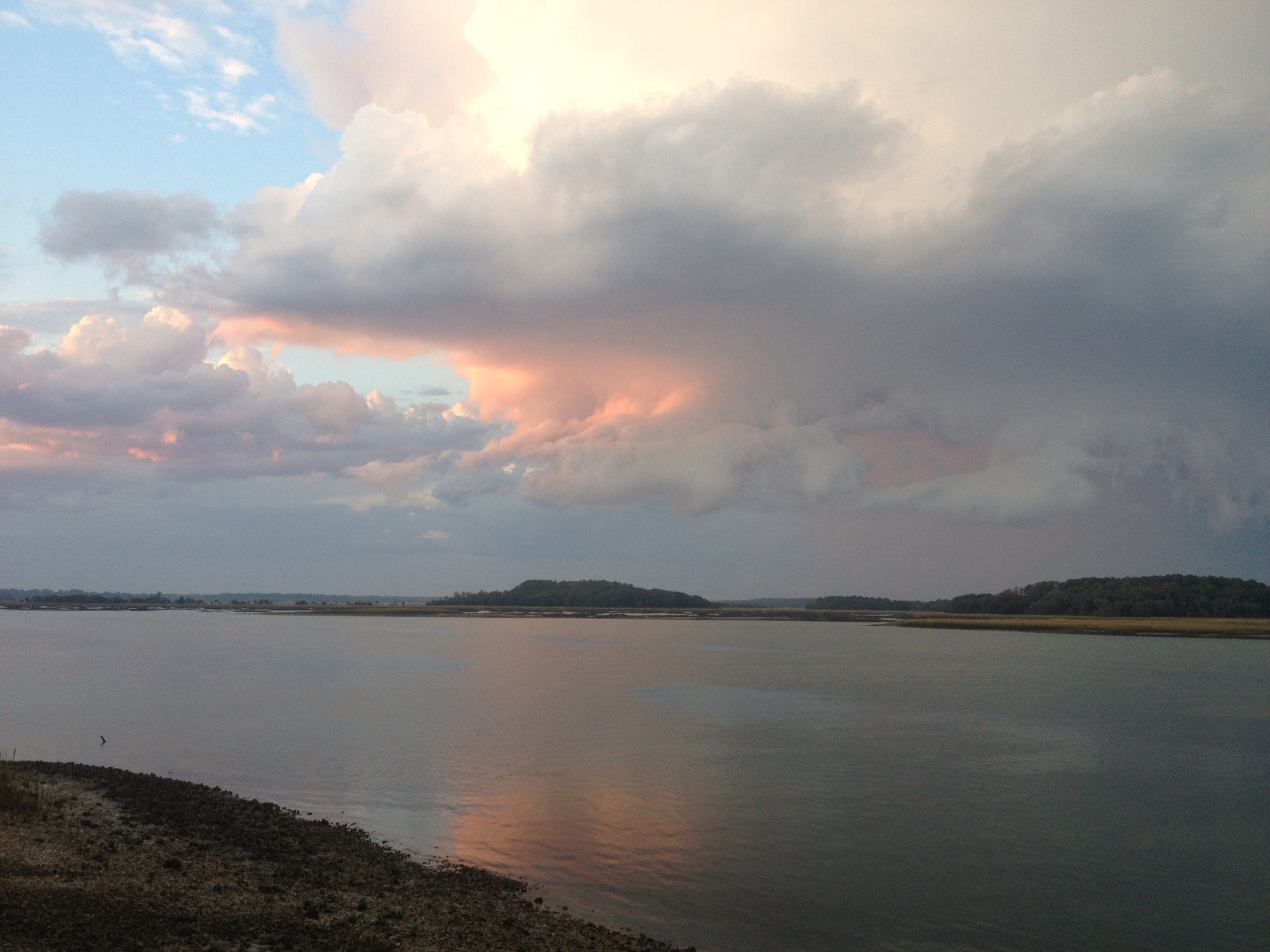 Returned from a day offshore just in time. It was breezy with seas 3-6′, but as we entered Port Royal Sound and skirted Hilton Head's north end, it settled right down. That was the calm before the storm, but that made for a beautiful sky greeting us back at the dock.
Today was a "day off" fun trip. We'd spent all day casting at Barracuda until my arm was too tired to reel. It was only then that we decided to try winching some hefty Amberjacks away from a tower… As if I had any business fighting a reef donkey with a rubber arm. Its kind of like dragging an anvil up a few flights of stairs. We managed to pull a couple to us before I finally gave in to sheer exhaustion.
On the way back, as if we hadn't had enough, we stopped at a wreck to see what was hanging out. Our first two drops brought a monster black sea bass and a beautiful bull red. The redfish was halfway up when I remembered the arm was no longer in it to win it. Called it a day and probably not a moment too soon. It's better to be welcomed home by a beautiful sky and storm approaching than it is having to run through such a mess.