I'm often asked about the gear I use, how it performs, and why I choose it. Here's an overview of some of my favorites, and a shout out to the companies who are doing it right. If you're looking to try out a particular piece of gear, just make a request at the time of reservation and we'll try to set you up. Also, if you've forgotten something vital, like a jacket or sunglasses, I usually have gear for you to borrow. — Capt. Blair
---
Abel Fly Reels says their equipment is Crafted for Chaos® and I believe it. I wish every single thing on my boat was built by Abel because sometimes it's just pure chaos. In the heat of the moment, you land a huge cobia on the deck and realize it's not ready to board but it's already too late. That thing will go crazy, attempting to tail swat everything in sight. Oh wait, you just set that fly rod down? Uh oh… well, at least the reel will survive. This company got its start machining aerospace equipment. Appropriate, because I often think of my boat as a "spaceship" (The Millennium Falcon, usually). It lets us travel to far off worlds and interact with strange species of life. I'd argue that the coastal saltwater environment is an even harsher one than outer space. I'm confident Abel reels could handle either, and they're made right here in the good ole' U.S.A. My most frequently used fly reel is a classic Abel Super 8, and it can handle everything from beefy redfish in the flats to angry cobia in the sound, and if you do happen to drop it on the deck, I'll be more worried about the deck than the reel.
---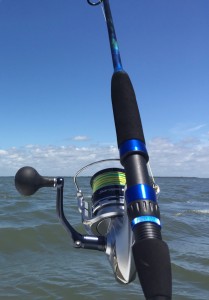 Ralph Craft at Crafty One Customs builds amazingly beautiful fishing rods that perform just as good as they look. Ralph knows fishing and Ralph knows fishing rods. Tell him what you're fishing for, and how, and he'll design the perfect rod for your purposes, down to the finest details and requests. His ability to understand what you're looking for and translate it into a final product is what makes him a true craftsman. You can check out some of his handiwork on a charter with Captain Blair, as he's always got a Crafty One Custom rod on board.
---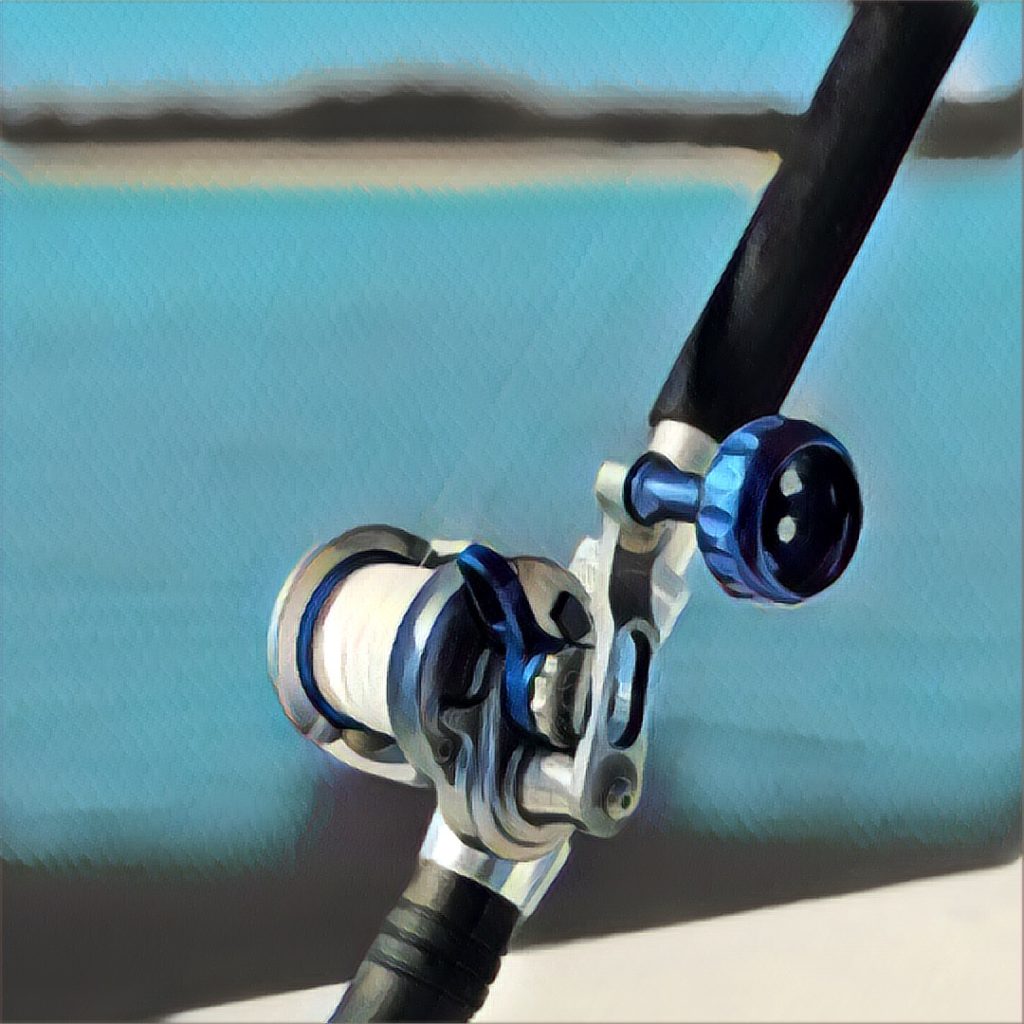 I have a variety of reels on board, but my favorites are my Seigler Reels. The fleet includes models across the board: SG, SGN, LG, LGN, OS, as well as the MF (Medium Fly).  Made in the USA and backed by a lifetime guarantee, you can count on the highest level of performance from these finally crafted machines. Seigler Reels combine massive amounts of fish-stopping drag and durability in a compact, ultralight package that had me hooked from the first time I fished them. Pretty sure you will feel the same way.
The Seiglers are my primary conventional reels for inshore, near coastal and offshore. However, the one limitation is they do not offer 2-speed huge capacity reels that we need for specific heavy duty use. In this case I've gone with one of the other few Made in the USA choices in that regard, the Penn VIS series. This includes:
80 VISW for Wahoo High Speed Trolling and MegaShark™ Fishing when we need a ridiculous amount of line, torque, and drag.
50 VISW and 50 VISX for 50 lb class usage (gulf stream trolling, heavy bottom fishing, and big sharks)
16 VISX which fill a niche between my Seigler OS and the big 50/80-lb stuff.
On the spinning side of things, there aren't a lot of choices for USA Made spinners. I still rely on some Shimano Stellas for more extreme spinning use, Shimano Stradic FK for light tackle inshore needs, but my go-to daily spinners are Daiwa Saltist in the 4500-6500 range. I'm eager to try some IRT Reels and fill out the whole Made-In-USA fleet approach but I've not had an opportunity quite yet.
---
I remember teaching my sister how to cast a Shimano spinning reel probably 25 years ago, maybe more. Since then, I've had the opportunity to introduce hundreds of new anglers to the sport of fishing, and a Shimano spinning reel is my first choice to put in their hand.  My current spinning outfits include Stella SWB, Sustain FG, Saragosa SW, and Stradic FK spinning reels. There's something for every application from 1 lb whiting to 500 lb sharks.
In addition to reels, most of my non-custom rods are either Shimano Terez on the heavier end or G.Loomis E6X Inshore series, perfect for the light tackle inshore fishing we do on the skiff.
---
There's nothing quite like Simms fishing gear when you're on the water all-day-every-day. I've got Simms shirts that have seen literally months of time on the water and still look and function like new. Simms apparel is like UV armor when living in the harsh Hilton Head sunshine. I'm a big fan of the Ultralight and the Solarflex shirts, among others. Likewise, for foul weather, the G4 outerwear series will keep you dry and comfortable. Cover yourself head to toe in some of the highest performing fabric ever designed for fishing, and you'll be able to focus on the fish and not on the weather.
---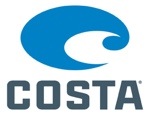 If you ever see me outside without Costa sunglasses, it must be dark. Very dark. When fishing the Lowcountry's shallow water flats, the sun is both your best friend and your worst enemy. The sun lights up the water like turning the lights on in a dark room, and there's nothing quite like spotting a Redfish hugging an oyster bed just waiting for your cast. But the same sun that shows us the fish also reflects off the water's surface creating a blinding glare. In addition to glare, UV rays are detrimental to our fishing and the health of our eyes, and the ideal solution is the Costa 580 polarized lens. It's the closest thing to X-Ray vision on the water. I usually have an extra pair of Costas on hand if you forget yours, and feel free to request a pair in advance if you know you'd like to try some out and I'll make sure to have them ready.
---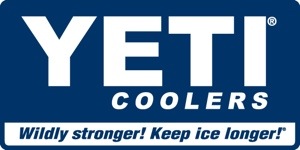 Halfway through a hundred degree day in the Lowcountry, there's nothing quite like that gulp of ice cold water. It's the YETI that keeps us cool, and it's far more than just a cooler. Doubling as a seat or an extra casting platform, this super tough ice box is one of the vital pieces of gear I couldn't imagine doing without.